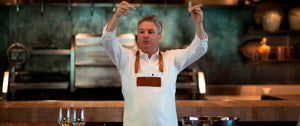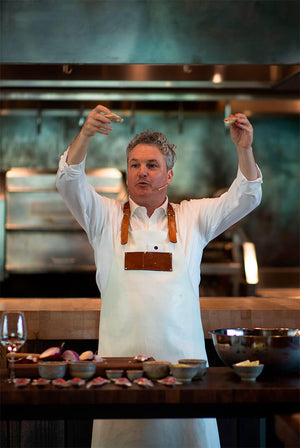 "Meier is an oyster expert and is passionate about pairing them with the world's best wines."
AMERICA'S FIRST MOBILE OYSTER SHUCKERS
Oysters XO is an innovative culinary experience that adds a lively, interactive touch to luxury events of all kinds. Guests will enjoy the unexpected opportunity to interact with our charming mobile oyster shuckers and savor their premium offerings.

The Oysters XO Story
The concept of our Oester Meisjes (Oyster Girls) started in Amsterdam as an original culinary catering experience. Dutch art dealer Rifko Meier brought the idea to New York and founded the raw bar oyster catering company Oysters XO in 2012. Meier is an oyster expert and is passionate about pairing them with the world's best wines.

Since our establishment, Oysters XO has garnered a loyal press following throughout the U.S. and catered iconic New York City venues for top companies in their respective industries. We also cater non-profit and private events, including weddings, bar mitzvah and bat mitzvah celebrations, and fundraisers.
Only the Best Oysters
We take pride in the superior standard of our service and products. The Oysters XO Oyster Chefs serve only the highest quality East Coast and West Coast oysters, which we order fresh from oyster farms specifically for each event. Our oysters are rich and flavorful, pleasing even the most particular oyster aficionado's palate.

Our Oyster Girls and Guys
Our roaming mobile oyster shuckers are known as Oyster Girls and Oyster Guys, and they undergo rigorous training to provide guests with an efficient and enjoyable experience. You can find them walking among guests, shucking and serving raw oysters from buckets around their waists. Their presentation provides guests with knowledgeable conversation, impressive skill, and delicious results.


Book Your Event
With Oysters XO
Oysters XO caters events in major cities throughout the U.S. and destinations around the globe. Contact us today to book our Oyster Girls and Guys at your next event.